Hey Authors!
The annual event of love – Valentine's Day – is almost upon us. So, I wanted to do something that you'll absolutely love for yourself – a steamy hot deal on prepaid GOLD Package Book Promotions.
You've got two options to choose from.
THREE GOLD Package Promotions for $24.95
or
TEN GOLD Package Promotions for $74.95
Yes, you can buy multiples of either. Visit this link to get started: https://bestbookmonkey.com/valentines-special/
After you make your purchase, I'll be sending you either:
ONE Coupon Code good for multiple uses or 
MULTIPLE Coupon Codes each good for a single-use.
The MULTIPLE Coupon Code option is great for writing groups that want to pre-purchase codes for their group members. Thanks to Vikki Walton for the idea.
To have multiple codes emailed to you, simply select the pricing option that includes MULTIPLE CODES.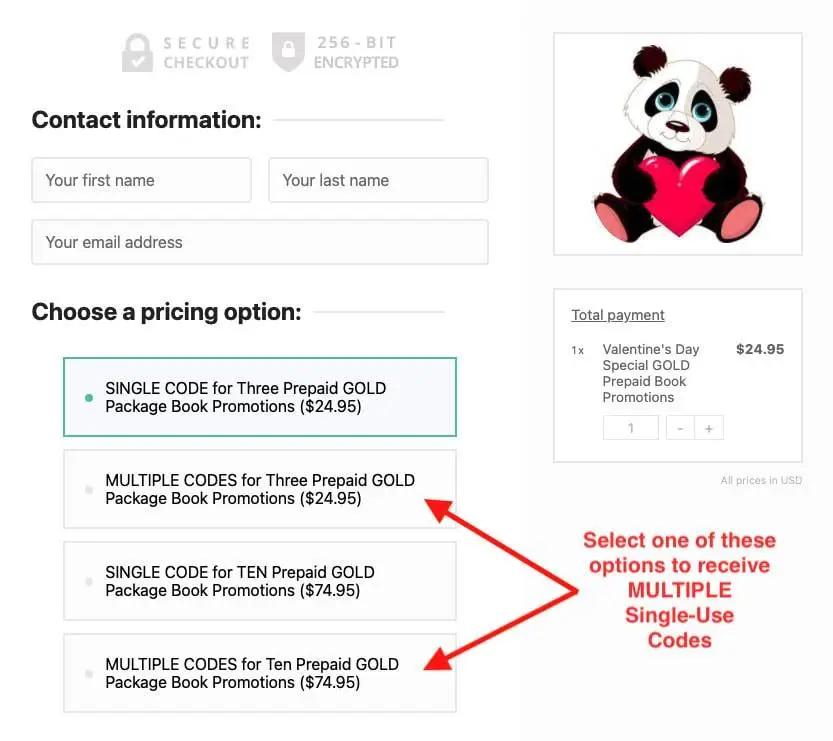 This special won't last forever. Grab your code(s) today!
After you snag this great offer, don't forget to come back to this edition of Best Book Monkey's Jungle News. In addition to the great resources below, the One Last Note… section below contains details on a feature that I've added to the reader newsletter.
Snag that Valentine's Day Offer Here:

Check out some of the great resources that we've discovered for you.
IDEAS, RESEARCH, & PLANNING
7 Tips to Get Your Novel Written — Faster
You know that writing a novel can be tough. They take forever to finish, right? If you want to get the process over with faster, these seven ideas should make the process easier.
How to Get Your Book Idea Validated
You've got a great idea for a book! But how will you know whether it will sell? Check out these suggestions to uncover the answer to that question.
Follow @BestBookMonkey for more great author resources.
Do you have an article that you've written or discovered that we should share?
Please CONTACT US and let us know!

Best Book Monkey's Blog is open for guest post submissions.

What if a reader doesn't find a book they like in the newsletter?
If you've seen our reader newsletter, you'll notice there are multiple links that take the reader to our website. There are links to the homepage with the most recently featured books and links to genre pages.
But what if the reader scrolls past all the books and all the links without clicking on anything?
If the reader reaches the end of the newsletter, I've added another incentive to get them over to the website to see your books.
Here's what it looks like: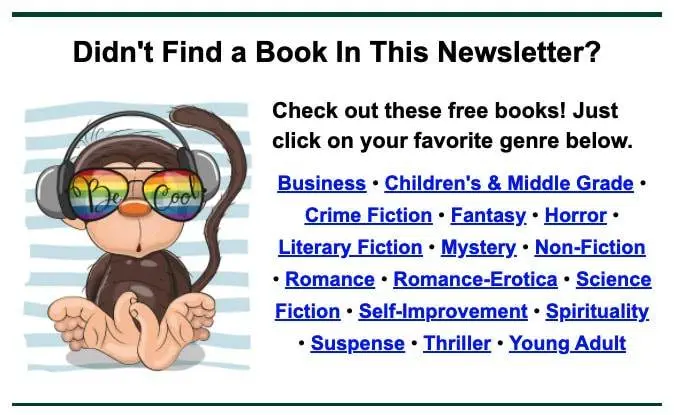 Seriously, who doesn't love free books?!?!?!?
As many of you know, I highly recommend promoting your book(s) for free. If you've got multiple books, I recommend you make one of them perma-free, especially if you are writing in a series.
You may have noticed on BestBookMonkey.com, that we include a FREE Books link in the navigation. From that mega menu (that's what those big dropdown menus on websites are called), you can select a genre to find free books just in that genre.
This new newsletter section is just one more way to help promote your books. So, grab yourself some pre-paid codes and get your book promotions scheduled today!
Here's that link: https://bestbookmonkey.com/valentines-special/
If you have any questions that you'd like to see answered in our newsletter, please let me know!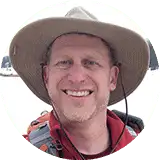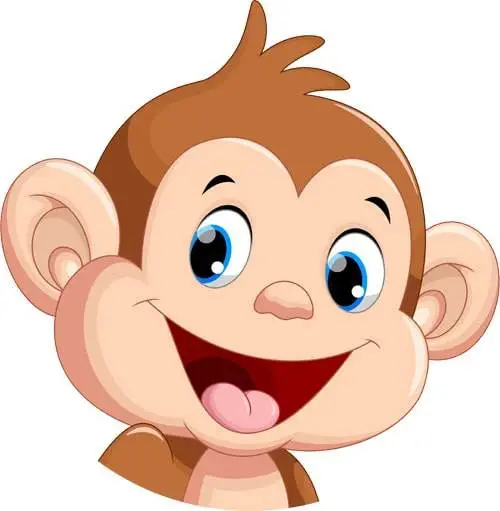 Never miss an update by subscribing to Jungle News, our newsletter for amazing authors like you!