If you've promoted your book with Best Book Monkey, we make it easy to re-promote the book without having to fill out the complete Book Promotion Order Form.
All you need to do is open your book's page on Best Book Monkey's website and click on the Gold Star that appears in the left-hand corner right above the signup form below your book's details.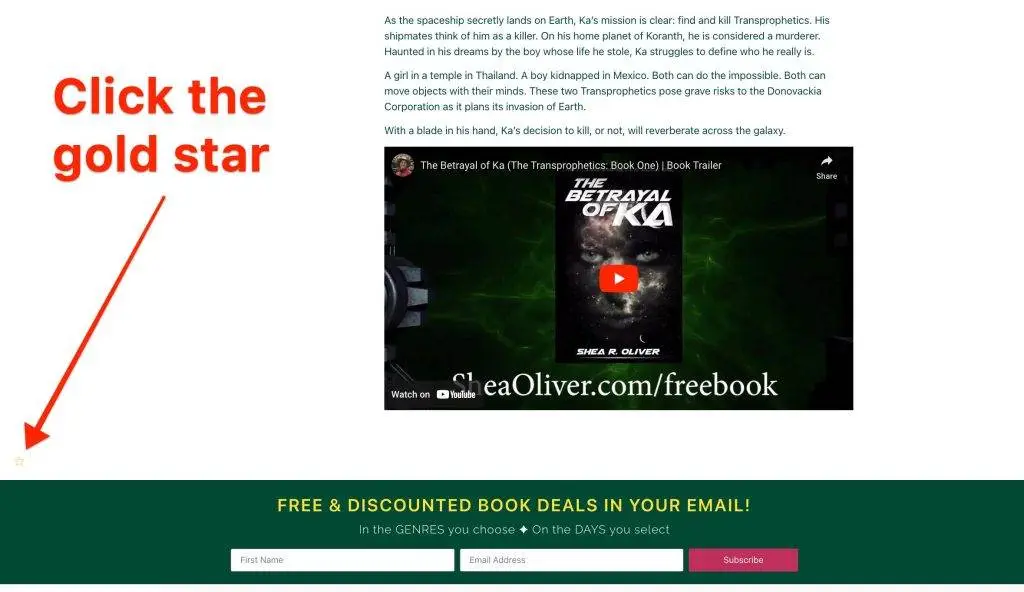 If you aren't sure of the URL of your book's page, you can use this Search Page.
After you click on the gold star, a Re-Promotion Order Form will appear. The majority of the fields will be pre-filled with the information from your previous promotion. You only need to fill in
Name & Email
Promotion Date
Genre
Pricing Information
You can also change any other field if needed.
Watch this video to see how easy it is to re-promote your book.
Once you complete the form, press the button, and you'll be taken to the payment page.
You'll immediately receive an email confirmation that we received the order. Once we process the order, you'll receive another email confirming the order.
The Monkey hopes this makes your marketing activity a little less burdensome, and helps you stay on top of your author marketing plan.