The results of the 2023 Author Marketing Survey made it very clear that authors want to have their website address as part of their book promotions, with 60% of respondents stating they are "Very Interested" and 90% of authors expressing some level of interest.
It's clear that getting Author Website Links into our book promotions needed to be a top priority.
Additionally, 65% of authors expressed interest in having Book Trailers as part of their promotions, and 59% want BookBub Links.
The Monkey immediately began working on getting these links added to our book promotion capability for both the newsletter and the Book Detail Page on BestBookMonkey.com.
Newsletter Listing Upgrades
The newsletter now features these three new links. The BookBub link appears along with the other book site links, while the Author Website and Book Trailer link appear below those links.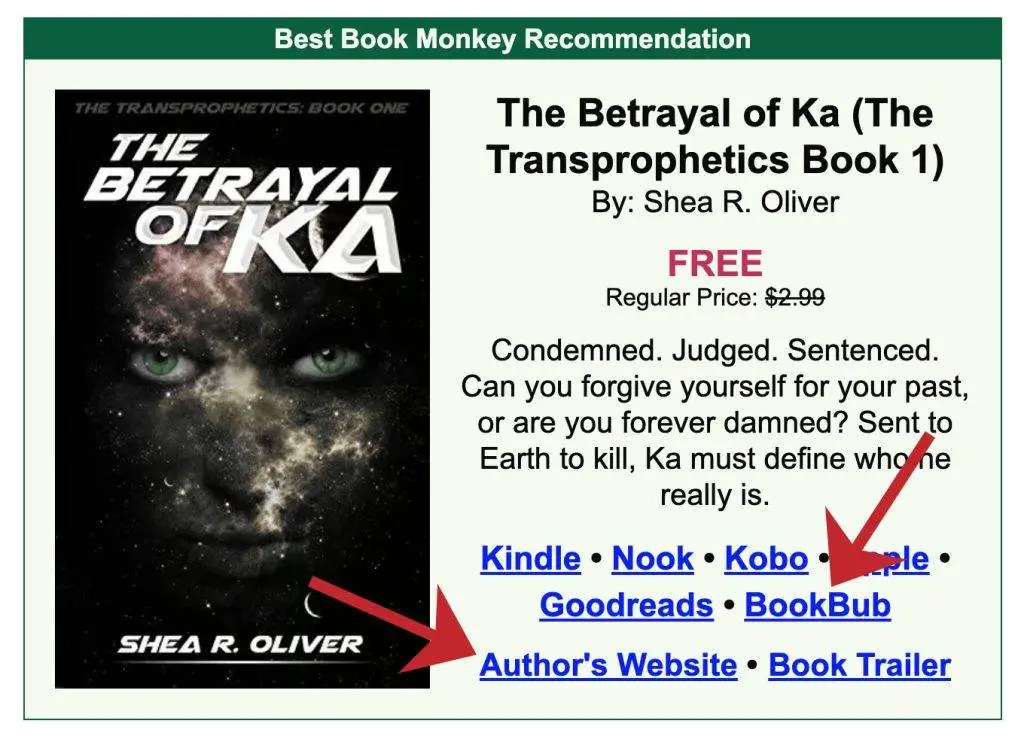 Website Book Page Upgrades
The Author Website Link appears in two places on the Book Detail Page. The author's name changes to a lighter shade and links to the author's website. The globe icon also appears, and clicking on it will take a visitor to the author's website.
The BookBub link appears underneath the book store links and next to the GoodReads link.
A film icon now links to the author's book trailer. If the trailer is on YouTube, the trailer will also be embedded below the book's description.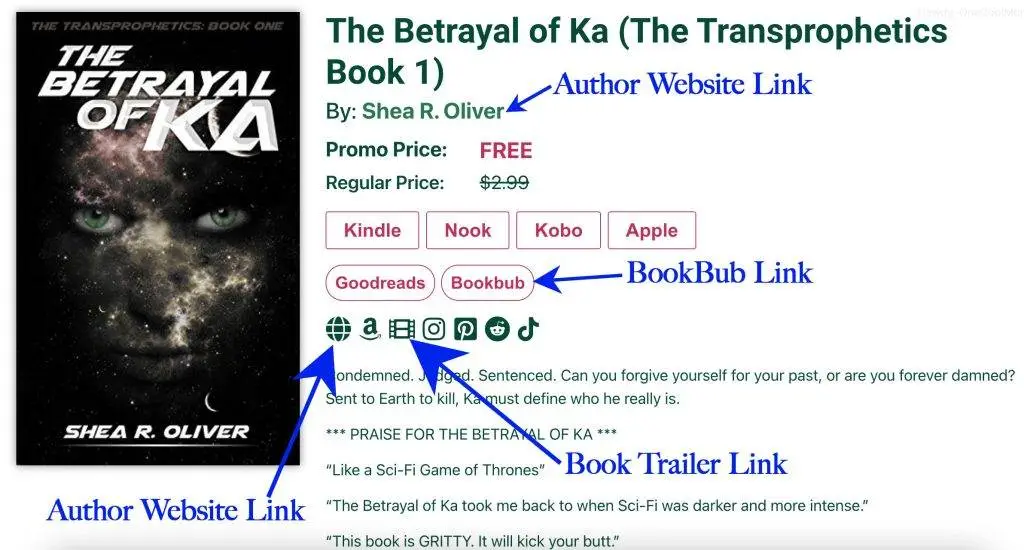 In addition to the links to the author's website, book trailer, and the book's BookBub page, we've also added icons for the Author's Amazon Author Page, Instagram, and up to three additional social media links.
We support links to these social media platforms:
Facebook
LinkedIn
Pinterest
Reddit
TikTok
Twitter
Tumbler
YouTube
The Monkey is working away, helping authors with their marketing and promotion efforts.
Click HERE and Get Your Book Promotion Scheduled Today!